So you're interested in taking up shooting?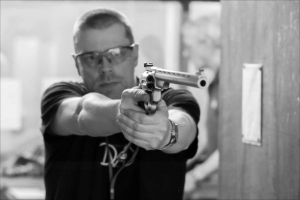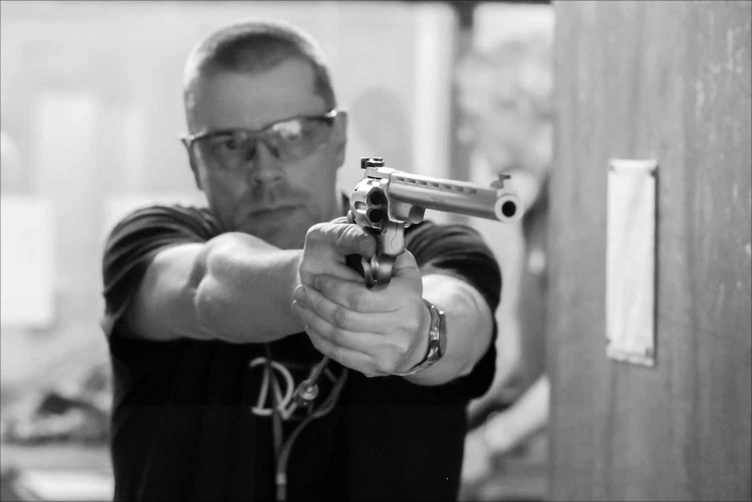 This is a very friendly club with a diverse membership from all sorts of backgrounds, certainly not one of the old-style fuddy-duddy clubs where nobody talks to you! We do like to have fun and we guarantee you'll have a smile on your face after your first visit. Don't worry about being nervous, you'll be with other probationers so everyone is in the same boat.
The minimum age for joining the club is 10 years old. We do have quite a few families where mums, dads and grandparents all shoot together with their children. It can get quite competitive!
There are many shooting disciplines to take part in and you'll be surprised at the range of firearms available.  Shooting is one of the few sports where age and to some degree disability has no reflection on performance.  Our junior members often out-shoot their mum or dad!
The club has a robust child protection policy, a parent, guardian or appropriate adult MUST accompany junior members. There is no need for the parent or guardian to become a member themselves. (Though we do encourage it and we offer a discounted family membership.)

Don't worry about recoil and noise either. The .22 rimfire rifles we start you on have almost no recoil and the club will provide hearing and eye protection.  It won't hurt you – and you can take your shot targets home if you like as a souvenir.
If you do not have an existing Firearms Certificate you will need to book your first probationary session via the website and attend your booked session, these are held on WEDNESDAY evenings from 7pm. You will need to complete 12 probation visits before you can apply to become a full member of the club, at which point you may also apply for your own firearms certificate. 
If you are joining for AIR WEAPONS only you will still need to go through our safety briefing, so again, book your probationary session via the website. Bring your air rifle or pistol with you as we will need you to demonstrate safe practice with it. If it's your first air rifle or pistol that's fine, the range officers will help and offer guidance. After receiving our safety briefing and demonstrating safe practice, you may apply to join the club as a full AIR member immediately.
In all cases you MUST pre-book your FIRST visit via our automated booking system. More details here :  wrpc.co.uk/new-members/
Only the FIRST vist needs to be pre-booked.  The club is very popular and for safety reasons we can only allow 4 brand new people to attend per week and there is usually a waiting list for this. We reserve those 4 places each WEDNESDAY just for people who have pre-booked their first visit so we can give you our full attention and make you feel welcome when you arrive.

On your FIRST visit you MUST bring with you ;
A completed Membership Application Form – don't forget to have the referee section filled in and signed!
One photographic ID for example Passport, Driving Licence. Originals please, not copies.
One proof of address, either a utility bill or bank statement which clearly displays your permanent home address. (Juniors exempt)
Firearms Certificate or Shotgun Certificate holders can bring thier current certificate as proof of identity.
Junior members MUST be accompanied by a parent, guardian or appropriate adult on every visit
For your referee, it simply needs to be someone who has known you for more than three years, is not related to you and does not live at the same address as you. No need to find a doctor, lawyer or similar!
Just want to have a look around and see what it's all about? That's fine, pop down and see us but we can only accommodate you on a Wednesday evening after 7pm.